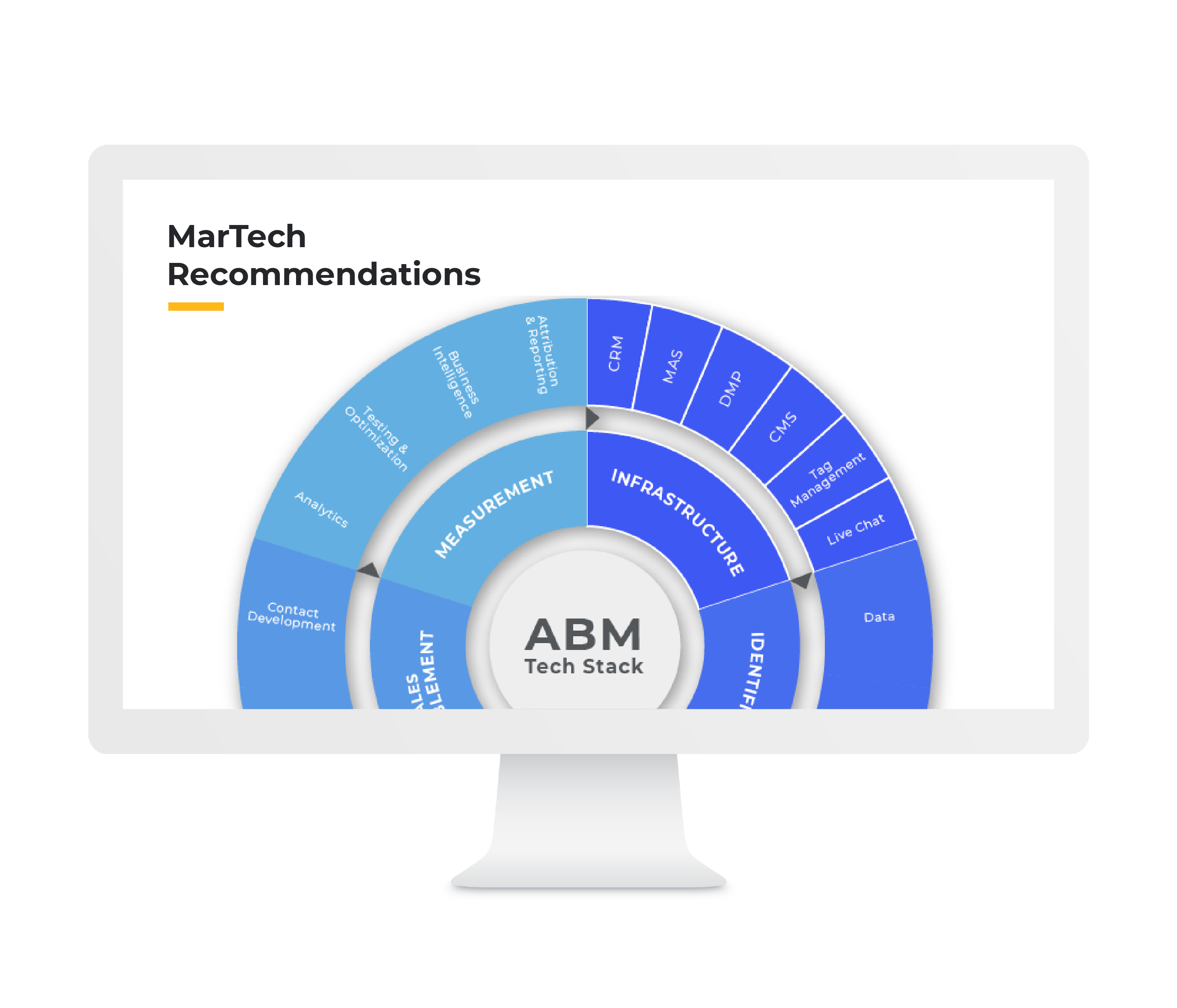 Synchronoss—a global leader and innovator in cloud, messaging, digital, and IoT white-label SaaS and PaaS offerings for TMT (technology, media, telecom) companies—was preparing to launch their new omnichannel Digital Experience Platform (DXP) in an entirely new industry for the business.
The publicly traded company came to PMG for assistance in developing an ABM program designed to help them penetrate the retail vertical—identifying and engaging high-potential accounts, while accelerating sales velocity.
Synchronoss
SaaS / PaaS
Read the Full Case Study
"We knew that launching a new solution in a new market would require a different approach to marketing. With stakes this high we needed an expert partner to help see the work through.

Janice Cmielewski

Director, Product Marketing, Synchronoss
PMG worked cross functionally with Synchronoss' Product, Sales, and Marketing leadership to develop the strategy and overall approach, aligning teams around a shared vision.
PMG developed and documented a comprehensive ABM program to help Synchronoss' marketing and sales teams rapidly enter the retail market, engaging with decision-makers at industry-leading companies.
"PMG aligned our product, marketing and sales teams around a singular vision to tackle a new market— delivering a comprehensive ABM strategy spanning ICP to campaign execution."
Ted Woodbery, Senior Vice President Global Marketing, Synchronoss Technologies
Read the Full Case Study
Custom Scoring Model & Account Tiering
After finalizing the ICP, PMG developed a custom scoring model to evaluate 75 accounts being considering for the inaugural ABM program. Using percentiles to compare each account's attractiveness and fit, we established two "tiers" of accounts  to target.
Collaboratively, we came up with final grouping of accounts that matched the company's budget and resource requirements.
Buyer Personas & Buyer Journey Framework
PMG developed four unique buyer persona profiles to inform the messaging and content needed to successfully approach and engage with a typical DXP buying committee.
With the persona definitions fully developed, PMG created a Buyer Journey Framework to identify content needs across the funnel.
PMG's design team concepted four distinct creative themes that could serve as the foundation for cross-channel campaigns targeting all buyer personas for the inaugural ABM campaign. The creative theme concepts included a rationale, samples of how the theme could be customized for each persona, and a summary of the benefits of each approach.
Executive Workshop & ICP Definition
PMG kicked off the engagement by facilitating an in-person workshop with 18 members of the Synchronoss team, including executive leadership.
The interactive workshop served as both a discovery tool and a way for the multidisciplinary teams from Synchronoss to align program expectations and objectives. PMG compiled the learnings from the executive workshop with primary research to define the Ideal Customer Profile (ICP) for the new DXP product.
Content Audit & Activation Blueprint
PMG completed a persona-specific content audit of Synchronoss' existing assets, delivering an Activation Blueprint designed to enable the marketing team for success.
The blueprint included clear guidance on marketing activities that could be conducted as part of the program—a step-by-step action plan to engage the highest priority, Tier-1 accounts.
Sales Playbook & Messaging
PMG compiled a Sales Playbook that pulled together all of the campaign strategies and creative resources into a concise, actionable plan, relevant to the sales team's daily work.
Messaging and detailed sales plays were provided inan actionable format to communicate exactly how and when Sales should leverage specific assets from Marketing, plus follow-up and re-engagement strategies. The playbook also specified internal team roles and responsibilities to execute ABM.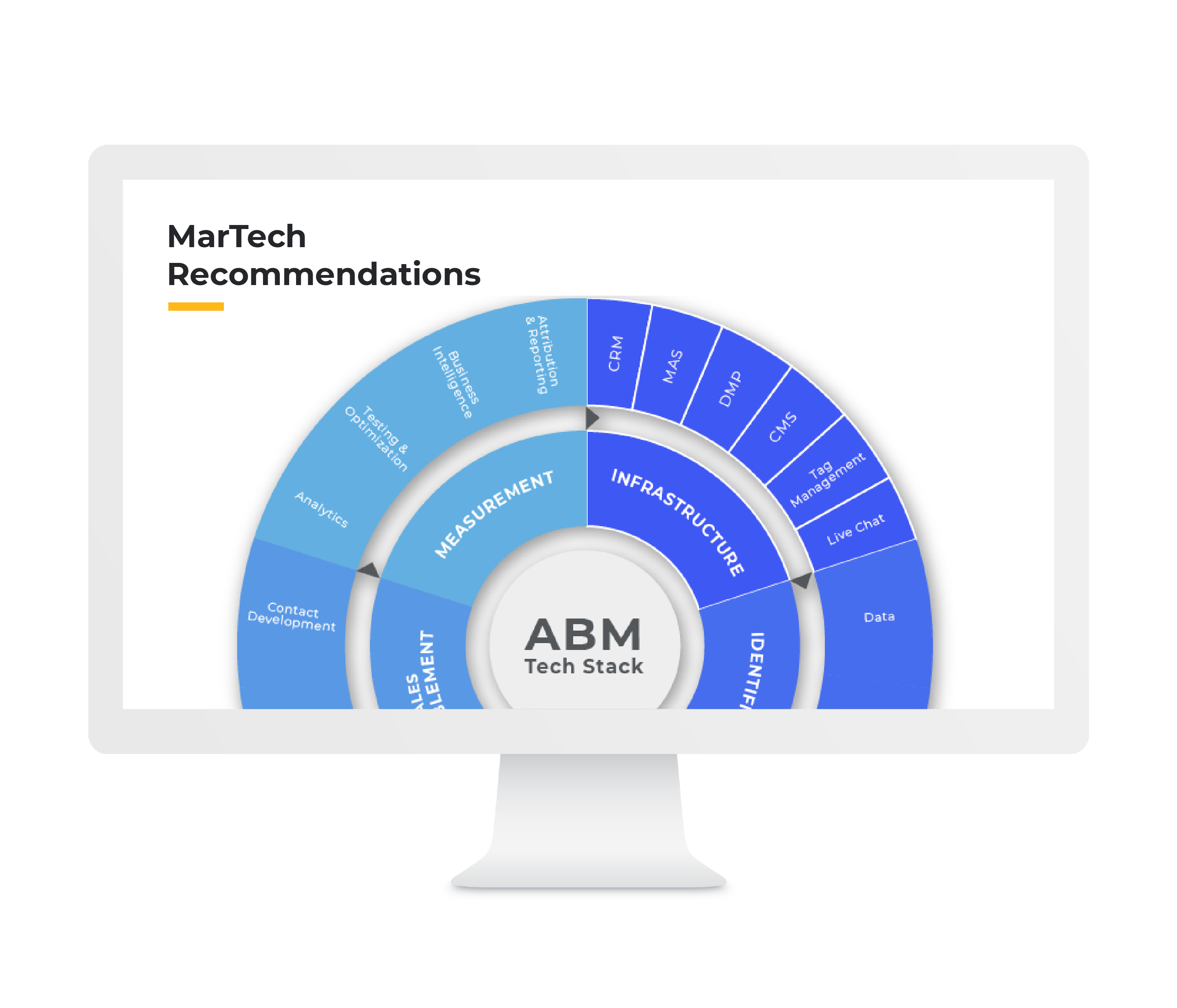 PMG ran a gap analysis of Synchronoss' existing MarTech stack to understand what they already had in place and to uncover potential gaps where new solutions would need to be implemented to ensure the successful launch of their inaugural ABM campaign.
The analysis was built on a phased approach and provided prescriptive recommendations of MarTech solutions based on outreach tactics, sales-funnel stage, and program maturity.
See How We Developed a Singular Vision for Synchronoss to Tackle a New Market
Ready to Start Your Project?
Schedule an Intro Call With Us!