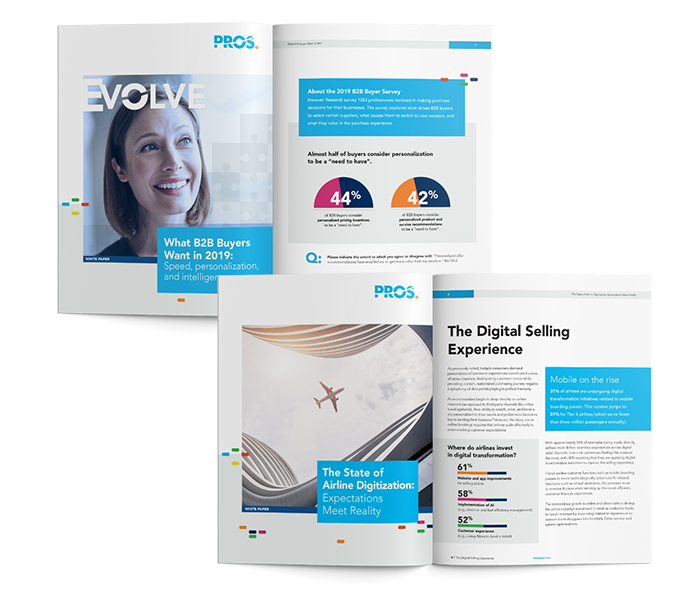 PROS, a leader in AI-powered dynamic pricing SaaS solutions, pioneered revenue management for the airline industry and was on a mission to increase market share and expand into broader B2B markets. To successfully connect with high-value prospects, PROS needed to overcome the common misperception that digital transformation investments don't yield a strong ROI.
PROS sought a partner who could help them communicate the value of its pricing and revenue solutions and help prospects understand that partnering with PROS is a viable shortcut to realizing the full benefits of digital transformation.
"PROS needed a comprehensive, integrated demand generation campaign to clearly communicate how it was powering commerce in the new digital economy. PMG took an intentional, dynamic approach to campaign development and delivered breakthrough creative that met the challenge.

Director of Content

PMG
PMG began with an audit of PROS' existing content to identify gaps and opportunities to support demand generation with targeted content. With a solid grasp of PROS' audiences and priorities, our team shifted gears to develop the content and assets that would fuel organic and paid campaigns for the year.
We worked across several PROS teams, including Travel, B2B, and ABM, providing the continuity and support to ensure best-in-class content, emails, and display ads that could help them gain traction in target markets.
We worked with PROS to identify the most effective content to convert their target audience. We ensured the content leveraged strategic key messages and delivered real value.
Read the Full Case Study
The PROS team centered its campaigns around core pieces of content. These pieces were developed to target specific personas and industries, tackling their unique challenges and needs around digital transformation.
PMG created a range of original assets, including:
Whitepapers
Industry briefs
Infographics
eBooks
Tip sheets
Brochures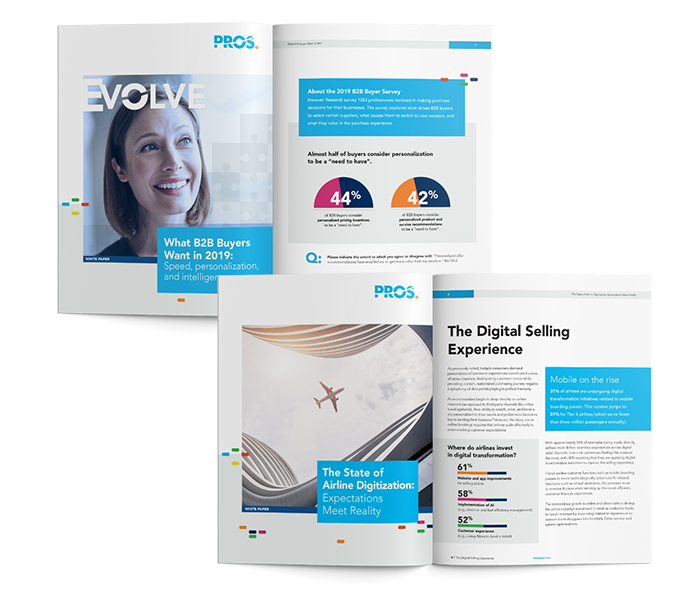 To activate and promote the robust suite of core content, PMG developed assets for the PROS team to leverage across paid and organic channels, including display ads, social posts, and nurture emails.
These assets were part of multiple sub-campaigns that supported specific solutions and personas, but were all linked conceptually through the digital transformation umbrella campaign.
See How We Fueled Demand Generation for PROS with Premium B2B Content Marketing
Ready to Start Your Project?
Schedule an Intro Call With Us!