With its ability to automate subscriptions and usage-based services in near real-time, Gotransverse's (formerly "goTransverse") intelligent billing solution offers a unique automation platform for monetizing cloud services. The cloud-based company had achieved accolades for its products, but needed to increase market awareness and drive more leads, particularly in targeted verticals.
Gotransverse identified SaaS as a high-growth opportunity segment for their business, and sought to define a programmatic method of ranking its top target accounts with an effective way to drive demand. With these challenges at hand, Gotransverse was a prime candidate for Account-Based Marketing (ABM), but needed a strategic partner to ensure flawless execution and positive ROI.
Overall, PMG helped increase alignment and effectiveness for marketing and sales–attracting, engaging, converting, retaining, and growing new, high-value accounts, proving ABM as a valuable approach for demand generation.
Gotransverse
Read the Full Case Study
From the development of an account-based marketing framework and martech stack strategy, to the creation of a comprehensive B2B content marketing and demand generation campaign, our team collaborated with the client to reach SaaS leaders at high-priority accounts. The campaign achieved a 23% decrease in CPA by the second month of the program—showcasing the power of a sound ABM strategy, on-point messaging, and well-executed plan.

ICP Definition, Selection & Prioritization
Identified the attributes of the accounts that Gotransverse wanted to attract, engage, convert, retain, and grow. Outlined SaaS ICP firmographic criteria, important market triggers, technology needs, and product alignment considerations when evaluating fit. Set the foundation to select and qualify target accounts. Created a scoring model to develop the final list of targets, organized by tier to determine the level of effort and investment to put against each.
MarTech Stack Analysis & Selection
Reviewed MarTech options and made a set of recommendations for the solutions that best-suited Gotransverse's needs, budget, and timeline. Covered the 5 main areas in MarTech: Infrastructure, Identification, Marketing, Sales Enablement, Measurement. Organized the high-level stack implementation timeline.
Collaborated with the Gotransverse team to implement the strategic recommendations within a pilot campaign targeting SaaS verticals. Gathered and analyzed key learnings from the pilot to inform the overarching strategy as it expanded to include other verticals. Launched multiple campaigns targeting SaaS leaders using premium content pieces, a custom content hub, and digital ads. Applied tiering strategy, allowing Gotransverse to limit marketing spend to its highest-value prospects.
Content Audit, Gap Analysis & Recommendations
Assessed existing Gotransverse content and made recommendations for campaign use. Developed content strategy to address gaps and increase vertical relevancy for the SaaS customer, based on their stage in the buyer's journey.
Personalized Campaigns & Customized Web Experiences
Drove CFO and CPO roles to premium content, communicating the value of agile billing to support revenue goals. Created targeted ads with messages customized to the account, use case, or vertical to serve up via display, mobile, social, or video.
Concepted, wrote, and designed all content and elements of the campaign, including premium content. Ensured coverage across the buyer journey, carefully considering each touchpoint.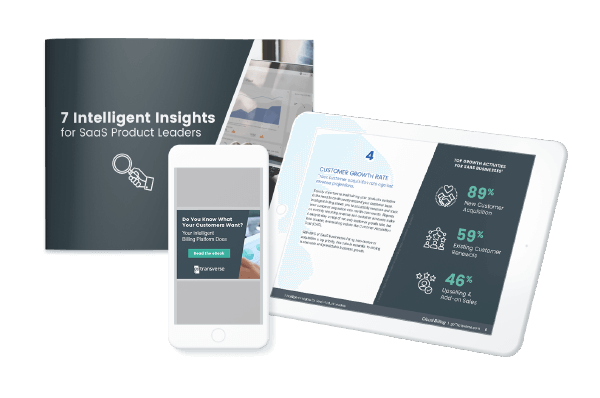 From the Client
"PMG's first-hand knowledge of the B2B tech landscape was invaluable in driving our transition to an Account-Based Marketing strategy.

Allison Dancy

VP Marketing, Gotransverse
See How We Improved Effectiveness of Sales and Marketing for Gotransverse to Attract High-Value Accounts
Ready to Start Your Project?
Schedule an Intro Call With Us!