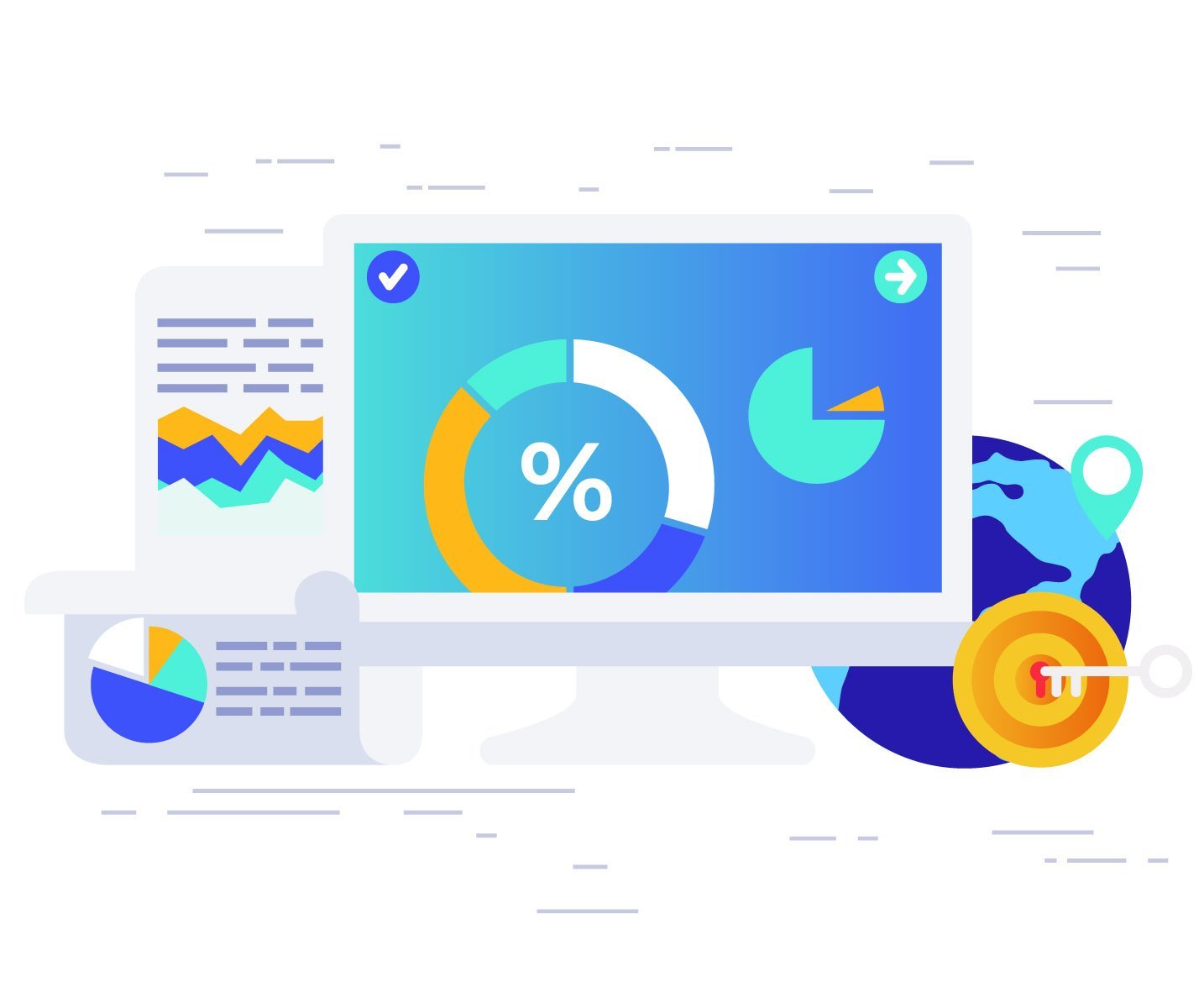 When it comes to technically sophisticated products, marketers sometimes struggle to find compelling stories to tell prospective customers. Often, the more complex the solution, the more difficult it is to convey its value—especially to stakeholders in less-technical roles. We've found software as a service (SaaS) marketers, in particular, are always looking for better ways to communicate the value of their offerings to diverse audiences. In this post, we'll outline a handful of proven strategies for successful SaaS marketing.
1. Educate your customers with marketing content worth their attention.
The most effective SaaS marketers are not just marketers but, to borrow a term from Neil Patel, "industry savants"—insiders who share knowledge and insight. SaaS marketing, perhaps more than any other type of industry-specific marketing, hinges on information. This is especially true with niche business software or tools integrated into back-end IT systems, whose value might be challenging to explain to decision-makers outside the IT department.
Content is the fuel that powers the SaaS marketing machine, ushering prospects through the buyer's journey. Your work as a B2B marketer goes beyond persuasion. You need to add value to the process by educating potential customers who have different levels of familiarity with your technology ecosystem. Early in the process, that could be accomplished through articles shared on social media, overview infographics, short videos, blog posts, or other pieces that outline the specific problems your customers face and how to solve them. From there, you can offer more focused insight into industry trends and technology with case studies, white papers, and other in-depth content.
As customers move from the awareness stage to consideration of a specific solution, you'll have earned the credibility to highlight the advantages of your product over competitors'. During the decision stage, your work should also support the sales organization with content detailing specific product capabilities, specs, implementation details, and anything else a potential customer might ask during the acquisition process. Across this outreach, your business will benefit from engaging content that can nurture leads through the long sales cycles typical in B2B.
2. Use an evolving SaaS product to your advantage.
Software is constantly changing, with new releases and ongoing iteration of solutions. This increases the pace of a SaaS marketer's work, but it also offers plenty of opportunities to promote growing capabilities within your organization, technological advancements, and success stories.
Think beyond press releases when you have something to share about your technology. Paid search, display, social, and case studies all make effective platforms for broadcasting your team's recent success. Leaders considering a SaaS purchase won't just be looking for a solution that meets their needs today. You can catch their attention with technology developments that push the industry forward with new features and capabilities. What's more, SaaS products are often long-term investments that take substantial effort to integrate into an organization's workflow. Prospective customers want to know they aren't just buying the best solution for today, but one that will keep pace with their needs in the future.
Even if your product requires a smaller investment and a short sales cycle, you still need to emphasize your development capabilities. Potential customers will look for leadership in your field and will compare your product's evolution against competitors'. By consistently putting information about your strengths in front of stakeholders, you'll make it easier for them to choose your solution.
Watch: Key Elements of a Solid B2B Digital Strategy
3. Drive micro-conversions that ladder up to an objective.
Whenever prospects encounter your website, they should find something that makes them return. Drive micro-conversions with relevant content tailored to thoughtful buyer personas to build credibility and engagement with each prospect.
Every touchpoint your customers encounter online should lead them to another resource for their purchasing decision. Tailor calls to action and conversion targets to the stage of the sales cycle relevant to each piece of content. At the top of the funnel, conversions will likely be measured by the amount of traffic you can direct to additional web pages or company resources, like white paper downloads. As a lead matures, take the opportunity to invite a prospect to an ongoing engagement with your organization's expertise through email and social channels. From there, you can identify the ideal point to begin direct sales outreach. CRM solutions and related tools make this process easy to track and administer. Just bear in mind these systems still rely on your knowledge of what messages potential customers will be most receptive to as they get to know your product better.
In every blog post, newsletter, or white paper, your calls to action should encourage readers not just to contact you, but also to check out additional content. Best practices for blogging, for example, suggest putting a CTA at the bottom of the post as well as a CTA "above the fold" (visible onscreen without scrolling). This way, visitors who are skimming your content will be more likely to discover additional resources that keep them learning more about your organization and its strengths.
4. Nurture and protect existing customer relationships.
Customer retention is especially critical for B2B technology providers. According to research by Bain & Co., if SaaS companies increase customer retention by 5 percent, they can increase their overall profitability by 75 percent. This extends the marketing team's responsibilities beyond outreach to prospects. You need to produce content that engages existing customers who represent an upsell opportunity or who might be considering jumping ship.
Make sure your email, social, and other outbound material offers plenty of value for both existing and potential customers. It's also important to create content, and even a dedicated customer persona, geared specifically toward customer retention. Examples of value you can offer this audience include ongoing product education, training and expert webinars, as well as eBooks and research into industry best practices. Consider reaching across departments to assist the development team if it needs a hand keeping product documentation and release notes current, as well. Everything the end user sees should reflect your brand and the level of quality promised during the sales cycle.
Marketing SaaS companies with a steep learning curve for non-technical stakeholders requires a strategy that's heavy on education. Think of this challenge as an opening to make your organization a trusted resource for expertise by offering engaging, information-rich content that speaks to users' needs and offers them strategies for success.
At PMG, exceptional content forms the foundation for the digital strategy, demand generation, and account-based marketing work that helps our clients grow. Want to build an enduring SaaS marketing strategy that makes your brand stand out and sell? Contact PMG to learn more.