B2B Demand Generation:
Generate revenue with targeted B2B demand generation campaigns.
Acquire quality leads through focused targeting and original content while keeping a vigilant eye to prioritize quality over quantity.
Go beyond typical B2B demand generation with brilliant marketing that proves your company is an industry leader.
PMG develops highly-targeted B2B demand generation strategies that deliver quality leads at every stage of the buyer's journey.
Real world marketing needs to be dynamic to meet the needs of your industry and targeted personas. As such, B2B demand generation is a living process and every new campaign is an opportunity for us to work with you to learn, optimize, and improve.

With a desire to shorten sales cycles and improve contract values, the quality of a lead takes a front seat at PMG. Lead quality is constantly top of mind and through the use of strategic frameworks we're able to develop the type of programs and content that will resonate with your high-value target accounts.
B2B Demand Generation in Action
At PMG, we work as a partner to our clients to consider the realities of your industry and ideal buyer before setting your B2B demand generation strategy.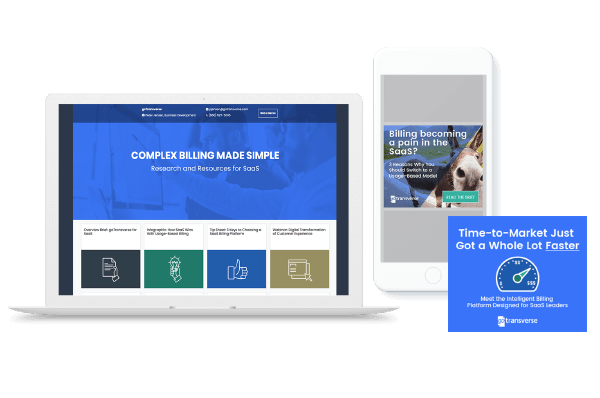 Lead Generation Campaign: Developed a strategy and created premium content to reach SaaS executives through a custom content hub developed on Triblio, targeted emails, and digital ads.
Pipeline Campaign Targeting CIOs: Executed a highly-targeted ABM program that included a high-value direct mail gift as part of a comprehensive campaign targeting 300 enterprise-level CIOs.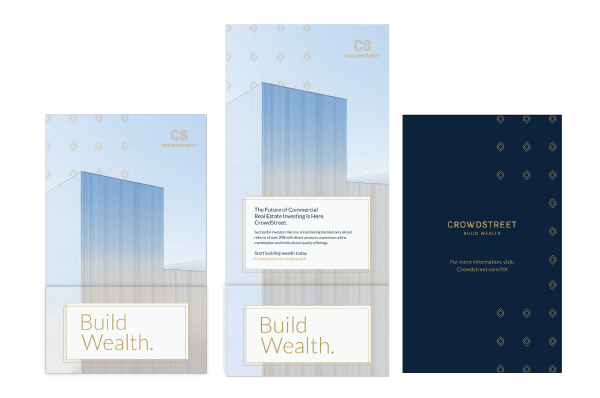 Direct Mail Campaign: Developed and executed a direct mail campaign demonstrating how CrowdStreet helps investors "Build Wealth." The campaign launched in tandem with digital elements to drive new investor business on the heels of the fintech's brand relaunch.
Determine the most strategic approach to develop lead generating programs.
From the underlying digital strategy and identification of an influencer network, to the relationship-building plans and ideating key points of engagement along the buyer's journey, our team applies years of high tech and SaaS subject matter expertise to generate B2B demand generation programs powerful enough to meet your organization's revenue goals
Clients choose PMG because of our team's ability to ramp quickly on new accounts. Our tech and SaaS subject matter experts work to understand our clients' business thoroughly in order to operate as natural extensions of in-house marketing operations.
See how PMG worked with GTT to develop a successful demand generation program to connect with CIOs.
Check It Out
Achieve the upperhand with a watertight go-to-market strategy.
A flawless launch is the result of upfront strategic work and knowing how each detail of that strategy plays out in execution.
Refine the vision for how your product fits in the market and identify your best buyers. Create effective content that moves buyers to action.
Identify your place in the market, narrow in on strategic personas, and develop targeted content and demand generation strategies to ensure launch success.
Cohesive Strategy
A strong go-to-market strategy provides a marketing framework from which to build a launch campaign that takes into account your brand's place in the market, the differentiating factors of your product or service, as well as your target audience in order to ensure campaign creative and content is optimized for across all distribution channels. PMG creates a roadmap for targeting buyers and launching campaigns of all kinds, including B2B demand generation.
Rich Personas
To have a great understanding of your target audience, you need to go beyond basic demographic information. Developing custom buyer personas provides your team with the details around your audience's motivators and challenges. This practical information is necessary to guide the creation of a unique value proposition and messaging that will deliver leads. PMG develops personas in-house, and then uses this information to drive B2B marketing programs and campaigns.
Comprehensive Approach
Your go-to-market strategy also guides the tactics used to execute programs. All strategic inputs are documented to ensure that your team has considered all of the market factors that will affect the buying process, or sales cycle, including pricing, positioning, non-digital components like live events or direct mail, and email communications.
Go-To-Market Strategy in Action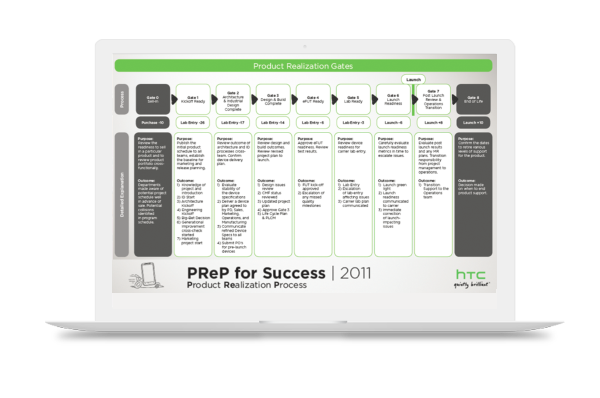 HTC GTM Process: Developed a comprehensive standard set of processes and tools for launching products with carriers and retailers, creating new efficiencies and streamlining communications. This new process became the standard operating procedure for launching products.
ZTE New Phone Launch: Developed the launch campaign, messaging, training and creative look and feel for the launch of a new ZTE mobile device.
AT&T Partner: As a strategic partner, PMG provided go-to-market strategies and launch plans for various manufacturers vetted within AT&T's Connected Devices Group.
"PMG's first-hand knowledge of the B2B tech landscape was invaluable in driving our transition to an Account-Based Marketing strategy.

Allison Dancy

VP Marketing, Gotransverse
B2B Demand Generation
From CPC and paid social, to B2B influencer marketing and partner program development, we ideate and execute on B2B demand generation programs that deliver highly targeted leads. Whether you're looking to expand your in-house capabilities, or need to completely outsource your B2B demand generation efforts, PMG is equipped to round out your programs in whatever way best suits your organization's needs.
Want to understand the steps required to build a successful ABM program?
Bring Your High-Value Target Accounts Front and Center
Get the Quick Start ABM Guide for B2B Demand Generation